Domestic Violence Batterer's Intervention Group
The
Domestic Violence
Batterer's Intervention Group
is an education based program that makes survivor safety its primary priority, holds the offenders accountable, and promotes a coordinated community response to domestic violence. It is designed to provide services to change abusive and controlling behaviors. The Batterer's Intervention Group teaches batterers to:
Understand the major differences between anger management concerns and domestic violence.
Understand the major differences between anger management concerns and domestic violence.
Take responsibility for their behavior by acknowledging their roles in abusive relationship.
Embrace effective and violence-free communication patterns with their partners and children.
Establish more balanced foundations of behavior that include respectful and safe interactions with others.
Find helpful ways to manage strong emotions and to regulate thought patterns before they become dangerous.
What to Expect
Participants will attend a group led by a state certified BIP facilitator. This group provides men and women who use violence with the opportunity and skills to change their behavior, beliefs, and attitudes that support their use of violence against intimate partners. We offer separate groups for men and women:
The Male Batterers' Intervention Group is an

open group with a 27 week revolving curriculum and uses the Duluth model to provide education and intervention for male batterers.



The Female Batterers' Intervention Group is an open group that is a 26 week course and uses the DV Turning Points curriculum to provide education, support, advocacy, and therapy female batterers.


​
Red Flags of Abuse:
A push for quick involvement
Jealousy
Controlling behaviors
Unrealistic expectations
Blaming others for problems and mistakes
Make everyone else responsible for your feelings
Hypersensitivity
Cruelty to animals and children
"Playful" use of force during sex
Verbal abuse
Rigid sex roles
Sudden mood swings
Threats of violence
---
North Office (Main)

1308 North Main Street

​Crown Point, IN 46307

Hammond Office (Satellite)

7025 Indianapolis Blvd

​Hammond, IN 46324

Contact Us
Phone: (219) 663-6353
Fax: (219) 663-6155

Powered by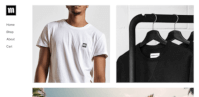 Create your own unique website with customizable templates.